Never Too Late Ep + Dvd bonus disc (USA version) - CD - Price: $7.49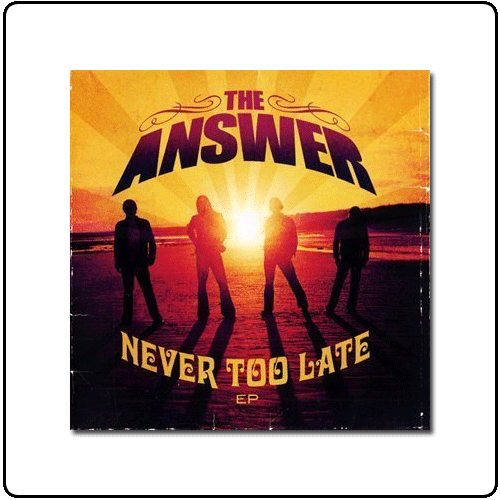 Select Product Size
Approximate dispatch time: 2-14 Days
More Items
CDS
T-SHIRTS
HOODIES
BASEBALL CAPS
BEANIES
POSTERS
VINYL
BUTTON BADGES
PATCHES
BEACHBALLS
GALLERY PRINTS
Product Details for Never Too Late Ep + Dvd bonus disc (USA version)
This is the first official American release; it will be released by The End Records. Never Too Late is the version from Rise, Highwater or Hell is a brand new song recorded during the second album sessions in Los Angeles this summer, it was produced by John Travis and mixed by Mike Fraser. The Doctor is from Rise 11 and the version of Come Follow Me was recorded at the band's debut Japanese show at Shibuya Ax in Tokyo. The DVD has interviews with all four of the band, live footage from Japan, on the road footage from uk and five of the videos that were made to support Rise. This format is only being released in America and Canada.. See track listing below;

Tracks:
1. Never Too Late
2. High Water Or Hell
3. The Doctor
4. Come Follow Me (Live in Japan)

DVD includes: Never Too Late, Be What You Want, Under The Sky, Come Follow Me, keep Believin', band interviews and more.
Customers Who Bought This Item Also Bought