NME The Who - Ultimate Music Guide - Magazine
- Price: $9.99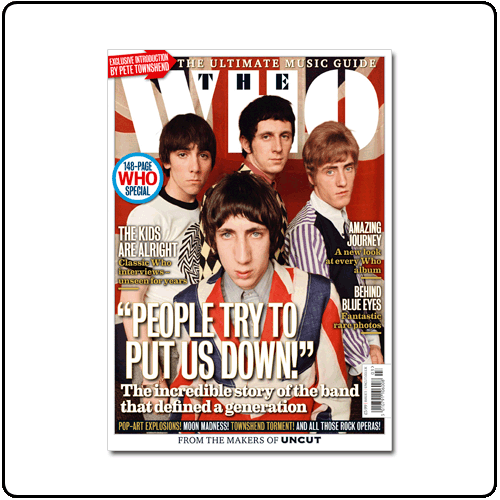 Do you like this item?
NME - The Who - Ultimate Music Guide - Magazine
Customers Who Bought This Item Also Bought
Product Details for NME - The Who - Ultimate Music Guide - Magazine
Click here for a full range of official merchandise from The Who
People try to put them down - but that's because they're still around! The latest Ultimate Music Guide from the Uncut team turns the spotlight on one of the most exciting, bright, controversial - and loud! - rock bands that Britain has ever produced. Over 148 pages, Uncut salute the majesty and audacity of The Who.
As usual, they've raided the NME and Melody Maker archives to reprint, in full, a wealth of extraordinary interviews, unseen for years. There are riotous nights out with Keith Moon, provocative soul-searching sessions from Pete Townshend, blow-by-blow accounts of all those concept albums and rock operas, and even an incendiary piece in which Roger Daltrey appears to break up the band.
Meanwhile, Uncut's current roster of fine writers have provided authoritative new reviews of every Who album, to go alongside many rare and beautiful photographs. And Pete Townshend himself pens a candid new introduction to the whole extravaganza.
More Items from NME
MAGAZINES