Uncut Lou Reed - Ultimate Music Guide - Magazine
- Price: $12.99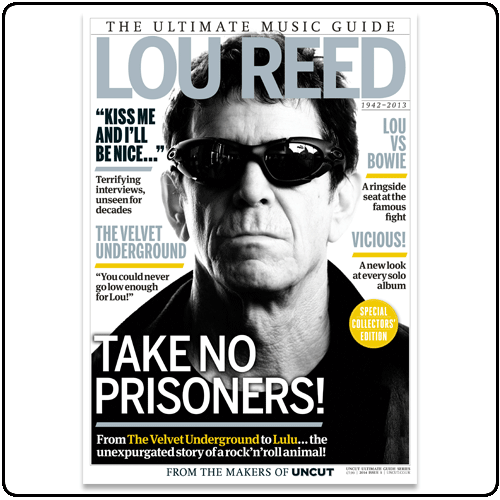 Select Product Size
Price: $12.99
Approximate dispatch time: 2-14 Days
Do you like this item?
Uncut - Lou Reed - Ultimate Music Guide - Magazine
Customers Who Bought This Item Also Bought
Product Details for Uncut - Lou Reed - Ultimate Music Guide - Magazine
Uncut's latest Ultimate Music Guide is a 148-page tribute to the genius of Lou Reed. As with all of our Ultimate Music Guides, we've raided the archives of NME and Melody Maker to uncover a rich collection of old Lou Reed interviews: some of them legendary encounters, restored to their original and unexpurgated lengths; others just as debauched and gripping, but unseen for decades. Meanwhile, Uncut's current team of unparalleled music writers bring a fresh perspective to Reed's storied back catalogue, filing extensive new reviews of every one of his albums, from The Velvet Underground & Nico to his final and controversial collaboration with Metallica, Lulu. Add many rare and beautiful photographs, guides to Reed rarities and his entire discography, and some of the most startling yarns in the rock pantheon, and you have Lou Reed: The Ultimate Music Guide. Hey! Take a very long and rewarding walk on the wild side!