Bellowhead Live at Shepherds Bush - DVD
- Price: $22.50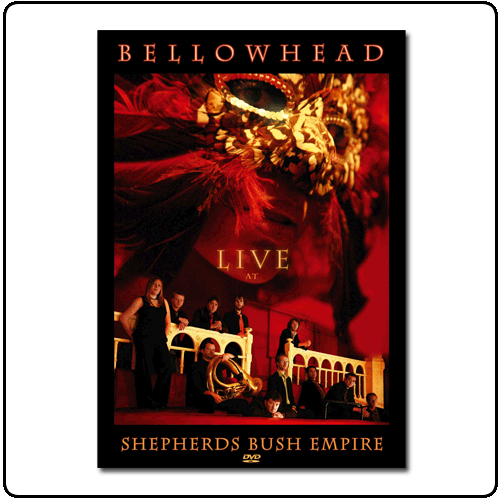 Do you like this item?
Bellowhead - Live at Shepherds Bush - DVD
Customers Who Bought This Item Also Bought
Product Details for Bellowhead - Live at Shepherds Bush - DVD
2009

Prickle-eye Bush
Jack Robinson
Outlandish Knight
Across the Line
London Town
Haul Away
Spectre Review
Rigs of the Time
If You Will Not Have Me, You Will Let Me Go
Death and the Lady
Hopkinson's Favourite
Flash Company
The Rochdale Coconut Dance
Fire Marengo
Sloe Gin
Jordan
Frog's Leg and Dragon's Teeth

Concert film: 98 min / Bellowhead's Tour Diary: 25 min / Bellowhead on Bellowhead: 20 min / John Spiers on Bellowhead: 25 min

DVD Description:
The riotous, carnival folk big band are captured live during their Burlesque tour at their sold-out London Shepherds Bush Empire show on September 26th 2007. This is the first ever official DVD from the much loved 11-piece group. In addition to the 98 minute concert, the DVD follows the group off stage and on the road with over an hour of bonus documentaries and interviews.

Spiral Awards – Best DVD

UNCUT – 4****

Living Tradition - The tightness, the sense of fun and excitement make this one of the best music videos you'll see, in any genre.

More Items from Bellowhead
DVDS