Ballys Demon Ninja - Skully
- Price: $18.99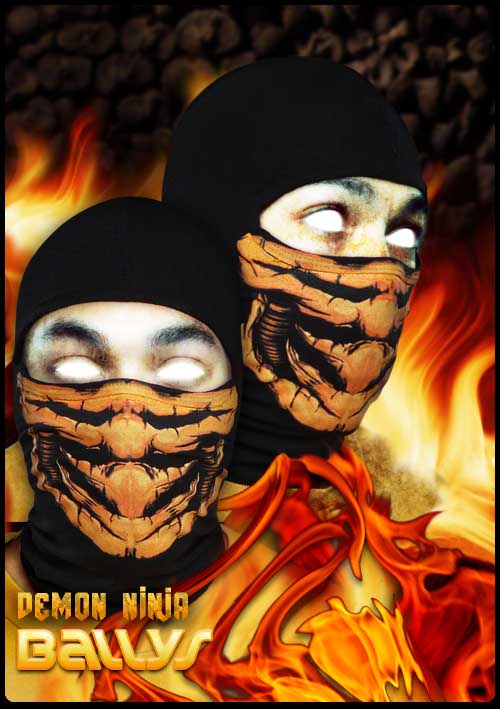 Select Product Size
Price: $18.99
Approximate dispatch time: 2-14 Days
Do you like this item?
Ballys - Demon Ninja - Skully
Customers Who Bought This Item Also Bought
Product Details for Ballys - Demon Ninja - Skully
Not feeling complete when murking noobs on Modern Warfare 2?? We bring you the only clothing accessory proven to help your game plan, get chicks and keep you toasty all at the same time...inspired by Ghost, may we present 'The Skullys'. All Skully Bally's come in one size and are made from thermal synthetic cotton to keep you warm and snug. How warm and how snug varies from person to person!
All Items are shipped first class and depending where you are in the world should be with you in around two weeks from dispatch, but please allow up to 28 days from placing your order. The products are shipped from the UK. We are sorry but we don't provide tracking.
PLEASE NOTE, WE CANNOT GUARANTEE DELIVERY IN TIME FOR HALLOWEEN
For more images of the Ballys range, click here to visit our facebook group
CLICK HERE FOR OFFICIAL CALL OF DUTY AND OTHER GAMING MERCHANDISE