Uncut U2 SPECIAL EDITION - Magazine
- Price: $8.99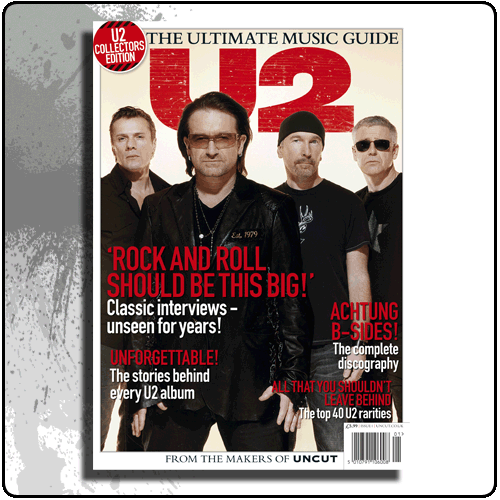 Do you like this item?
Uncut - U2 SPECIAL EDITION - Magazine
Customers Who Bought This Item Also Bought
Product Details for Uncut - U2 SPECIAL EDITION - Magazine
Click here for a full range of official merchandise from U2
From the makers of Uncut comes an essential guide to the biggest rock band of the last 30 years. Over 148 pages the magazine's unrivalled team of expert writers provide a comprehensive survey of U2's work, from their first stirrings in Dublin to the globe-straddling force who have just released their 12th blockbusting album. The Ultimate Music Guide to U2 includes detailed analyses of each one of U2's albums, revealing the hidden stories behind these landmark recordings. There are reappraisals of U2's live work and DVD's, a guide to rarities and bootlegs, discographies and a wealth of info guaranteed to amaze the band's legion of fans.
The Uncut guide to U2 also exploits Uncut's unique access to the NME and Melody Maker archives with reprints of a host of classic interviews with the band, unseen for decades. It also, as Uncut does each month, present the very best in rock photography.
Order your copy now.
We've got all the official U2 merchandise available online in our merchandise store
Click here to get your official U2 T shirts and much more