Tony Hadley To Cut A Long Story Short - Hardback Book
- Price: $30.60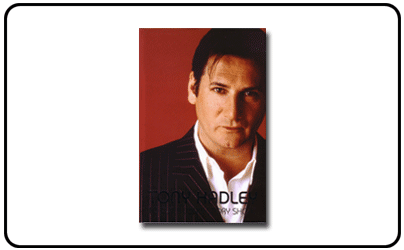 Do you like this item?
Tony Hadley - To Cut A Long Story Short - Hardback Book
Customers Who Bought This Item Also Bought
Product Details for Tony Hadley - To Cut A Long Story Short - Hardback Book
The first, frank and full autobiography of Tony Hadley, one of the best-loved singers of the New Romantic era. In this autobiography Tony Hadley, lead singer of 80s band Spandau Ballet and winner of the ITV1 series Reborn in the USA reveals the highs and lows of his twenty year career in music. At the height of New Romantic fever classic songs such as True, Through the Barricades and Gold earned Tony Hadley, with his good looks and stage presence, a legion of teenage fans around the world. With his unique vocals, Tony appeared to have it all - on the surface at least - and then he lost it. After a series of bitter rows, Spandau Ballet split. Along with former bandmates John Keeble and Steve Normal Tony launched a legal battle against Gary Kemp over royalties - and lost. Professionally his life was in disarray. Personally he was beset by tragedy. His father died. His wife suffered miscarriages. Yet Tony has emerged intact. Tonys fanbase has remained loyal to him through the years as evidenced by his popularity on Reborn in the USA, where he was clearly earmarked as a potential winner early on in the series. His autobiography is a great slice of 80s nostalgia which enjoyed enormous success in hardback.
More Items from Tony Hadley