Cornelius Five Point One - DVD
- Price: $15.00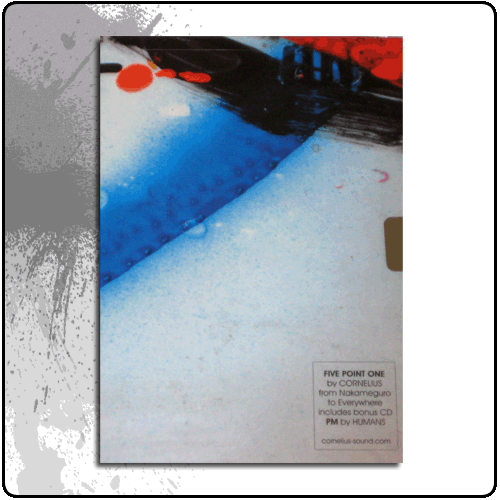 Do you like this item?
Cornelius - Five Point One - DVD
Customers Who Bought This Item Also Bought
Product Details for Cornelius - Five Point One - DVD
NOTE: NTSC Region 1,3,4,5,6 Compatible ONLY

1) Point Of View Point
2) Smoke
3) Drop
4) Drop - Do It Again
5) Another View Point
6) Bird Watching At Inner Forest
7) I Hate Hate
8) Fly
9) Tone Twilight Zone
10) From Nakameguro To Everywhere

The Five Point One DVD will be packaged with a 12 track CD, PM (for Point Mixes). Said CD features the results of the contest hosted by Cornelius-Sound and Matador last autumn in which participants were invited to remix the tracks from 2002's Point album.
More Items from Cornelius